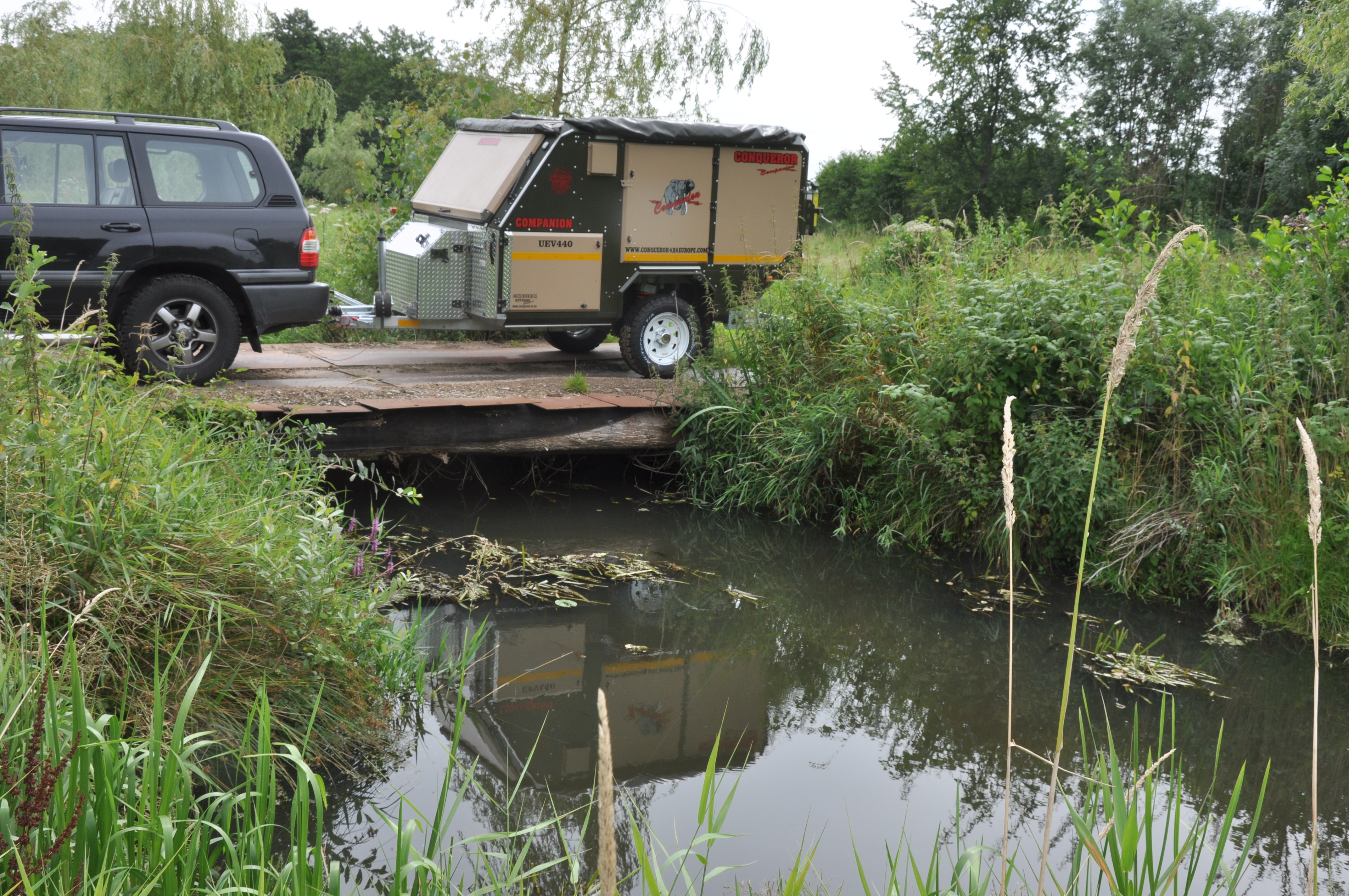 Companion Features
Main Features
-Massive bed (2.1m x 1.7m).
-L-Shaped kitchen with drawers for wash-up basin.
-Massive all-round awning available.
Suspension
-Fully Patented independent with coil springs, heavy duty shocks and trailing arms
Body construction
-All body parts NC-manufactured
-Body strength ensured by skeletal construction with cladding-minimize weight
-Automotive industry door seals
-All parts electro galvanized and epoxy coated
-Chassis beams hot-dip galvanized
-No wood fibre glass or any degradable materials used
-Aluminum light weight roof
Layout
 .
-2 fold-out double beds
-Massive awning that covers whole camper
-All furniture and cupboards manufactured from aluminum with canvas fabric doors
-Ample storage space all-round and wolf pack frame for 4x wolf packs
-Designated space for table
-Large nose cone housing 2x gas bottles, pressurized pump and geyser
-Interior was design for maximum space utilization for ample headroom and large beds
Unique features
-Modular slide out units for kitchen, fridge, stove and storage shelves from outside
-Massive kitchen/groceries cupboard and work surface on outside – reachable from inside as well
-Tents manufacture from heavy duty rip stop canvas
-Hassle free fold out beds in front and side of caravan
-Hot & cold water on demand
-150l low center of gravity water tanks fitted underneath
-Designated mountings for 2x jerry cans, 2x gas bottles, axe and spade
-Rear mounted spare wheel carrier